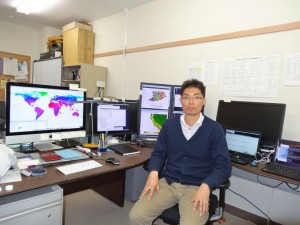 Kenichi Tatsumi, Dr. Eng.
Current Affiliation : Associate Professor
Dept. Environmental and Agricultural Engineering
Tokyo University of Agriculture & Technology
3-5-8 Saiwai-cho, Fuchu, Tokyo 183-8509
Research Topics, Development of Crop Production Model
Link
http://web.tuat.ac.jp/~agriinfo/
Topic in collaborative research
Development of improved Global Agro-zone Ecological Zone Model (iGAEZ)
Development of remote sensing technology in detecting different types of crops.